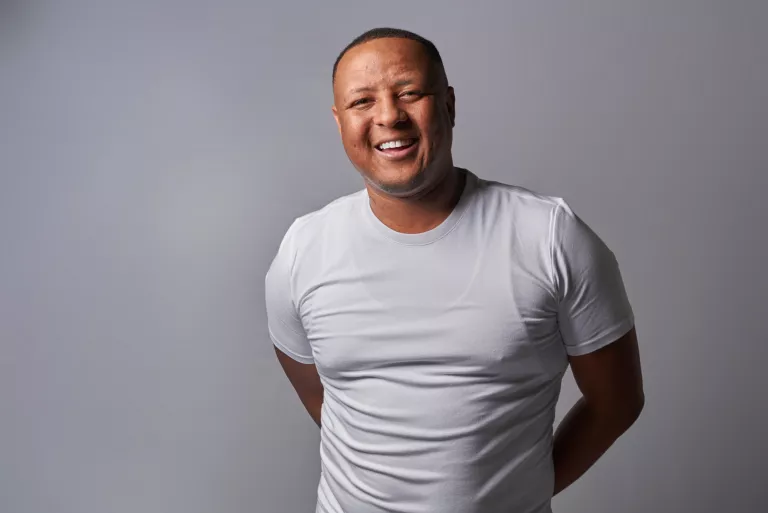 Columbia, S.C. – Harbison Theatre invites everyone to celebrate the history of gospel music with John Lakin as he brings his weekly television show, John Lakin and Friends, to the stage. Incredible artists from the Carolinas will pay tribute to gospel music greats and honor the rich legacy of the sound of the church. John Lakin and Friends will chronicle the emotion, experience, and impact the genre has had on culture with some of the region's most talented voices on Saturday, February 26 at 7:30 p.m. 
"Two years ago, John Lakin emceed for us when we hosted HBCU gospel choirs from all over the state. That night was so electric, and he did such a fantastic job, we knew we had to bring him back," said Kristin Cobb, Executive Director of HT@MTC. "John Lakin is a talented son of South Carolina, and we can't wait to have him perform some of his original hits and classic gospel hymns to celebrate this unique genre on our stage." 
John Lakin and Friends Gospel Celebration
Harbison Theatre at Midlands Technical College
7:30 p.m. | Saturday, February 26, 2022
Tickets: $20
"Harbison Theatre is such an intimate spot to sing these soul-fulfilling lyrics," said Lakin. "I can't wait to share some new and old favorite hymns and also recognize some gospel greats who have made an impact on gospel here in Columbia."
In addition to Lakin, other featured artists will include Shawn Bigby, Anton Milton, Shawna Dominique Harris, Claude Deuce, D'Nar Young, Gwan Jefferson, Kenny Smith, Dondre Joyner, Chelsea Green, Roy Ladson, David Wright, Darius Starks, Kristen Jamison, Laura Johnson, Faith Jacobs, Jerme Johnson, Andre DeLaine, Kimberly Sumter, and Talysha Jones.
Tickets and additional information are available at HarbisonTheatre.org or by calling the box office at 803.407.5011.
Harbison Theatre at Midlands Technical College COVID-19 safety information is available at https://www.harbisontheatre.org/safety-information.