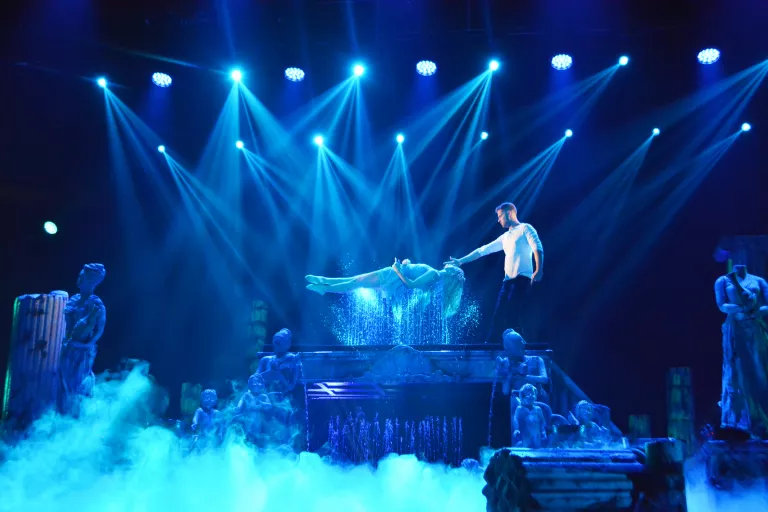 Columbia, S.C. – One of the world's most celebrated illusionists, Rob Lake has dazzled and entertained millions with his mind-blowing illusions on network television, in Times Square, on the Vegas Strip, in Atlantic City, throughout Europe, Asia, the Bahamas, and before sold-out audiences in casinos, arenas, and theaters worldwide. USA TODAY says, "Rob Lake has turned the illusionist game on its head," and he was a finalist on America's Got Talent in 2018. Don't miss this stunning performance on the Harbison Theatre stage on Saturday, October 16 at 7:30 p.m.
"Last time we had an illusionist on our stage in 2018, it blew our audience away," said Kristin Cobb, Executive Director of HT@MTC. "The fact that our patrons can witness tricks like this in our intimate space is really a treat, and we expect this performance to be another hit!"
The Magic of Rob Lake
Harbison Theatre at Midlands Technical College
7:30 p.m. | Saturday, October 16, 2021
Tickets: $40
Student/Senior/Military $35
"After being out of theatres for nearly 2 years, it is exciting to bring magic back live, in person," said Rob Lake.
"Smaller intimate venues like this are the most fun for me," he added. "The magic and illusions are even more mind-blowing when they happen this close to the audience."
Tickets are available at HarbisonTheatre.org or by calling the box office at 803.407.5011.
We are working within CDC guidelines to make sure our patrons, staff, and volunteers will be safe, and we will keep all ticket purchasers informed if any changes are made to this performance. For HT@MTC's safety information, please visit https://www.harbisontheatre.org/safety-information.